This morning I had the opportunity to do a photo shoot for this sweet little family. Kevin is my cousin and I haven't seen him in a long time. I was thrilled when I got the email from him asking me to take their pictures. He told me he wanted to do a 4th of July theme. When trying to figure out where they wanted to do their photo shoot he told me he wanted to take some pictures by a fire truck. So we decided to do the shoot at a fire station. You see he and his brother actually are fire fighters. They do volunteer work. Seriously that just amazes me.
We got to the station around 7:15am and had a great time. (Loved doing a shoot in the morning) Little JoJo is absolutely adorable. She didn't stop once. She was either saying silly things like pickle pants, jumping around, or laughing. At the end of the shoot we were given a tour of the fire station. It was really cool! Definitely taking my kids back for their own little photo shoot and tour.
Here is a sneak peek for Kevin and Ashley. Thanks guys for allowing me to capture your beautiful family.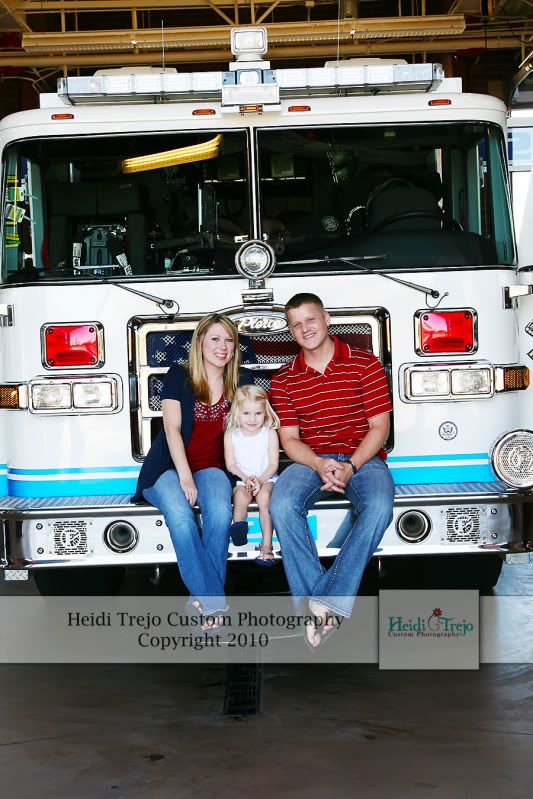 This one JoJo is being tickled. I love how this picture captures them in the moment. It is real and I love it!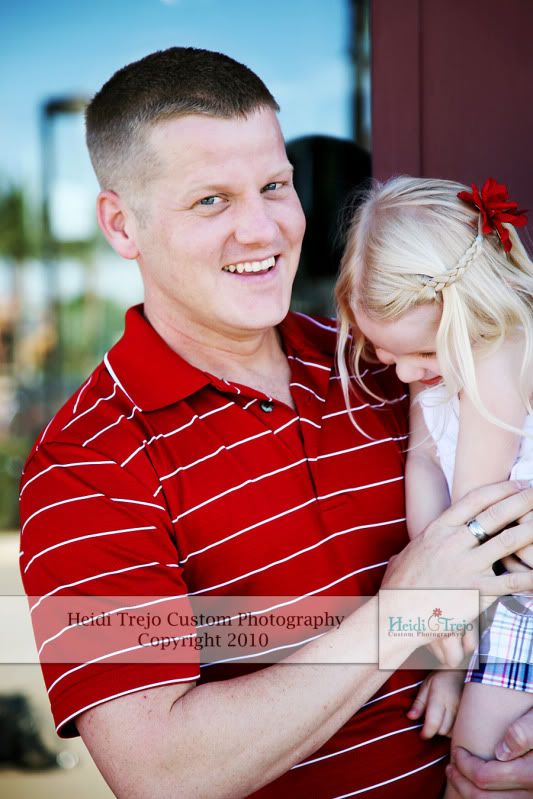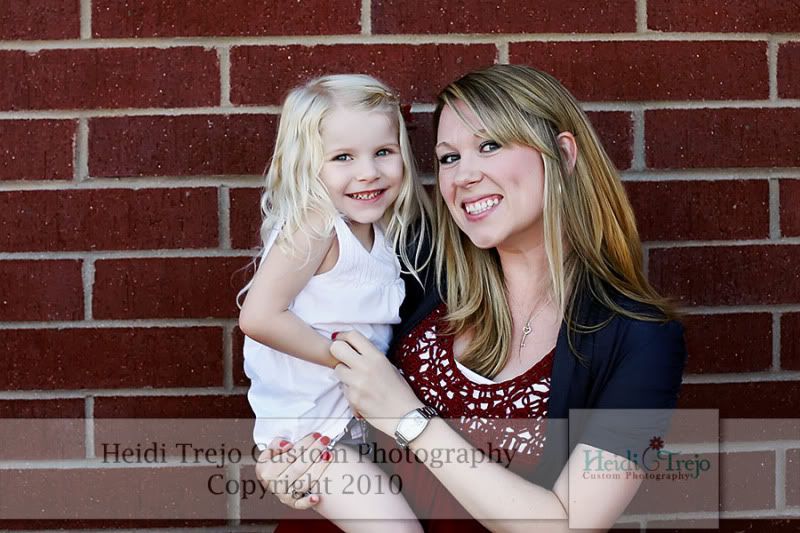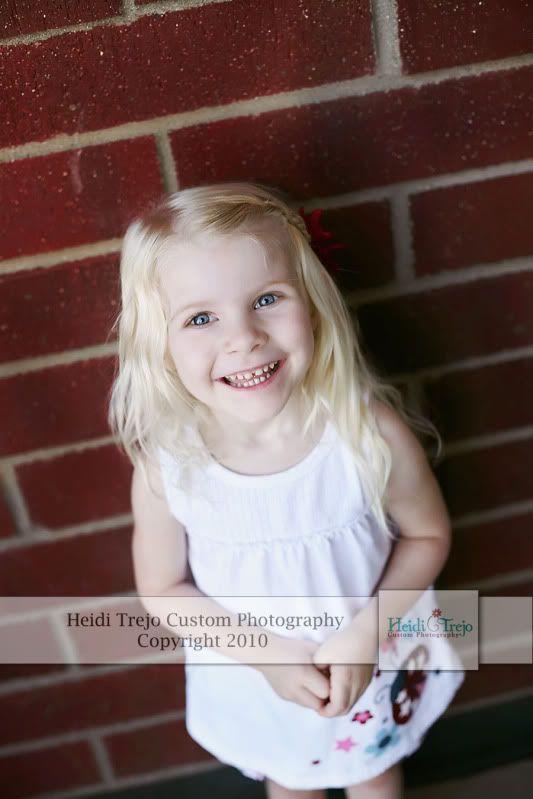 Kevin was given this helmet to put on JoJo for a picture. She didn't want to put it on so Kevin did to show her. I got this great shot while he wasn't looking. LOVE IT!!!